Does your house need some cleaning? Are you in the Edmonton metro area?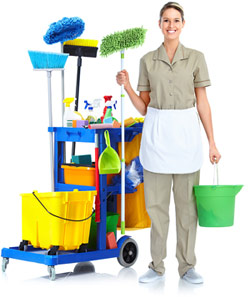 Don't let yourself be stressed out because there's no time for house cleaning.
Give yourself more time to enjoy life by calling Diamond Shine Cleaning to clean your Edmonton home. You'll be happier and your family will thank you.
Our house cleaning services includes regular maid services for general cleaning and deep cleaning (or spring cleaning) services for your home.
Whatever your needs and budget, our staff will customize our cleaning services to your preferences. Remember, a clean environment is a healthy environment.
Professional carpet and upholstery cleaning
Diamond Shine Cleaning has extensive experience in residential carpet and upholstery cleaning. We have top of the line truck mounted extraction units and portable carpet extractors to help keep your carpet and upholstery looking its best. Our staff is experienced in steam cleaning (hot water extraction) method for carpets and upholstery and follows the manufacturers' specifications for the best results.
Have you tried our Spring cleaning service?
Spring cleaning or deep cleaning of one or all of your rooms is a service we offer that can make your life easier. Don't worry about not having enough time, just call and our cleaning experts will give your house a deep, detailed cleaning. From washing walls to vacuuming blinds to cleaning cabinets, you can choose only the items you want done.
Customized service
All cleaning services start with an assessment. Our cleaning professionals listen to your needs and concerns and once we understand what they are, we'll work out a schedule and price to fit your budget.
We train our professionals to clean to your specifications so you'll be satisfied with our service.
Scheduled cleanings
With our customized services, you can schedule maid services daily, weekly, bi-weekly, or monthly.
Every household has different demands so our professionals will work with you to have our cleaning crew come as often as you need.
Safe and reliable
We want you to feel comfortable with our workers and know that Diamond Shine Cleaning Service is fully licensed, bonded and insured for your safety.
All staff speaks English fluently and will show up when scheduled. You can trust our cleaning staff with your home and valuables and you'll never have to worry about a thing.
Quality is the best value
While price is always a concern, it's never a good idea to simply hire the company with the lowest price.
Choose a company that listens to you and will respond to your needs. Selecting a company that is reliable, consistent and delivers quality service will end up saving you time and money.
Whether you need your home or office cleaned, Diamond Shine Cleaning is the one cleaning company that can handle it all!